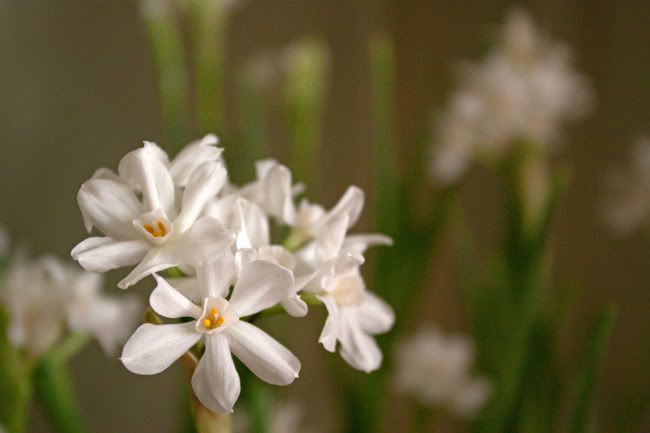 Perhaps no flower brings a more beautiful smell to the Christmas holiday than a paperwhite. They're quick-growing, gorgeous to look at, and absolutely wonderful to smell. If you're going to plant them, plant them in bulk. One bulb is beautiful, but nine or ten are sublime. After planting the bulbs with 3/4ths submerged into some good-quality soil, just add water and stand back. In just a week or two you'll have plants that are 6-12 inches tall: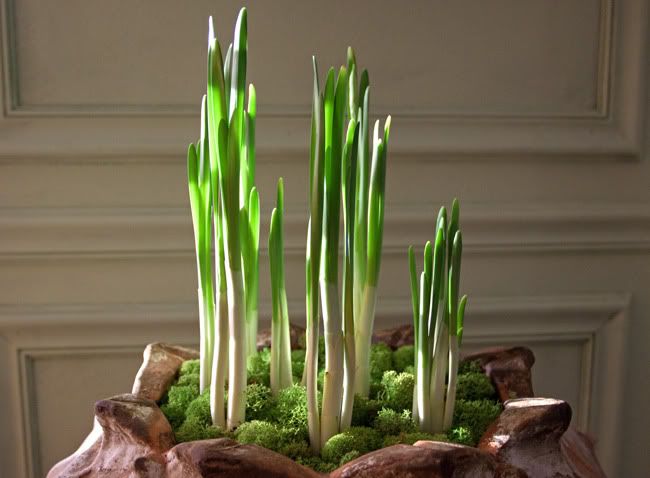 Within another week, you'll have buds forming: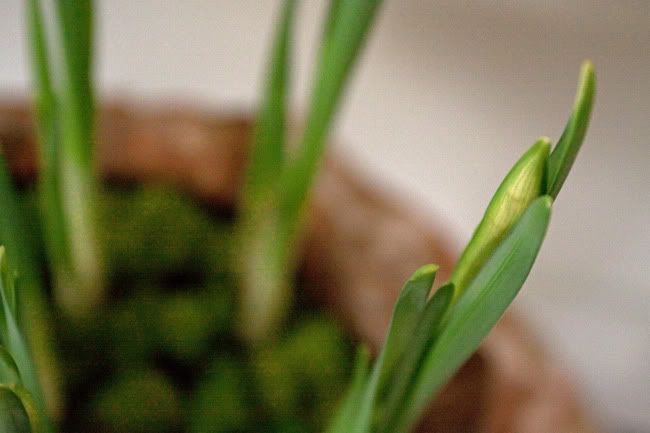 And a week or so later you'll have blooming plants standing 24 inches tall. When they begin to bloom, they get top-heavy and begin to droop; just construct a simple frame around them to hold them upright (the one in the picture took four twigs from the yard and about 15 minutes to make) and they'll stand tall: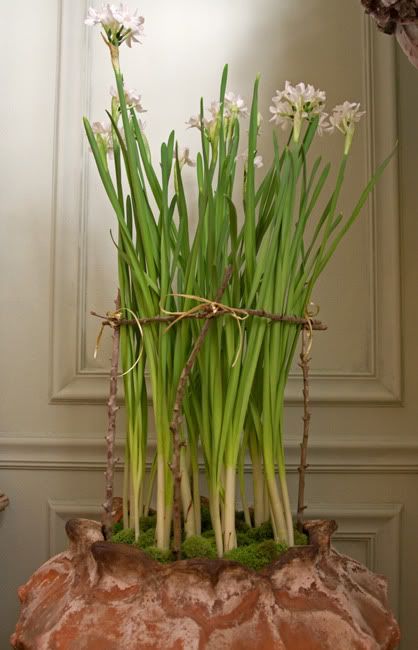 From there, enjoy the blooms: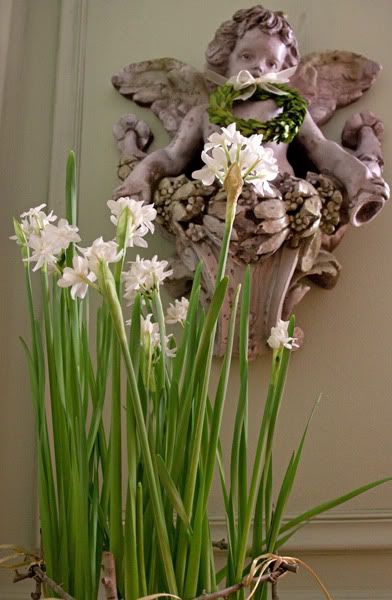 As a side note, researchers at Cornell University discovered that if you want smaller paperwhites that don't sag, you can simply water them with a solution containing 5% alcohol (they like the hard stuff--vodka, rubbing alcohol, etc. - no beer!), which will retard the growth. We happen to like the drama of the taller plants, but to each his own. Merry Christmas to all!