Ever wonder what would possess us to chop up foliage, spin it in a circle, and hang the result on our door? Well, turns out that the Christmas wreath likely has its roots in the pre-Christian Germanic people who gathered wreaths of evergreen and lighted them on fire as signs of hope and renewed light during the cold winters of Eastern Europe. Christians later kept these popular traditions alive to celebrate their hope in Christ, celebrating him as the everlasting light. The Christian wreath, or advent wreath, consists of four candles in a ring of evergreen with another candle set in the center. One candle is lit every night for the first week of Advent with another candle added to the nightly ritual each week. On Christmas Eve, the final candle is lit to represent the birth of Jesus. The wreaths we decorate with today arise from this tradition.

That said, you shouldn't relegate the beauty of the wreath solely to your front door. Get creative and enjoy the season:
on that front door;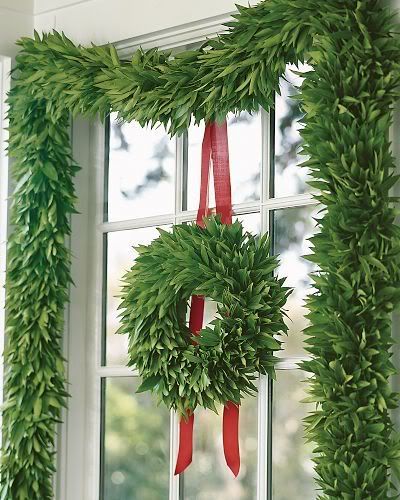 on a window;
inside a window;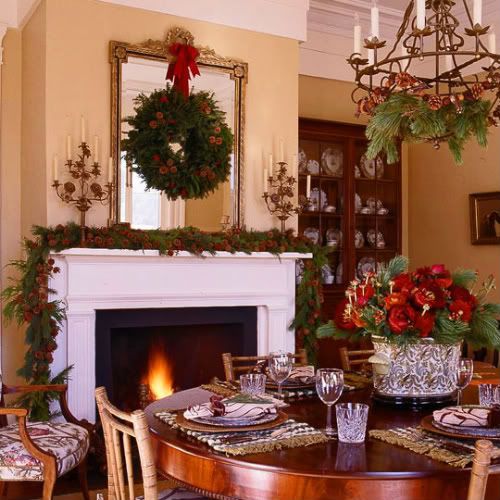 over a mirror;
over a chandelier; or anywhere else you feel like spreading a little Christmas cheer.
images via Traditional Home and Veranda.